In Memory
Jan Ealy (Bannister)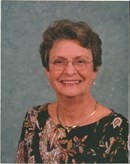 Carol Jan (Ealy) (Bannister) Montgomery, 73, of Huntsville, passed away 13 Aug, 2017.
Mrs. Montgomery was a long time resident of Huntsville with a passion for painting, line dancing, family, friends, the military and her church.
She is preceded in death by her parents Doyle and Ophelia Ealy and Husband William (Bill) Montgomery of Huntsville, Alabama. Mrs. Montgomery is survived by her four children: Cheri Charbonneau (Tim), John Bannister (Michelle), Sandra Knox (Earl), and Kristie Denton (Darrell); six grandchildren: Mara Bannister, Brittany Wall (ZacK), Kristina Knox, Sarah Charbonneau, Jackson Rowan, and Taylor Rowan; and four great-grandchildren: Allison and Matthew Wall, Diana Cox, and Chloe Charbonneau; two brothers Kenneth Ealy (Barbara) and their children Michael (Tara) and Amanda, and Rudy Ealy (Linda) and their son Garrick.
The family will receive friends Thursday from 4:00 - 6:00 p.m. at Epworth United Methodist Church followed by memorial service at 6:00 withTodd Noren-Hentz officiating.
In lieu of flowers, please make donations to the Humane Society, Wounded Warriors, or Epworth Youth Missions. Berryhill Funeral Home is assisting the family.
Published in The Huntsville Times from Aug. 16 to Aug. 20, 2017